App

MSAPPLICATION STARTURL
https://www.onet.pl/
Metadata startURL for Microsoft apps
Images
HTML indepth

FONTS
Fira Sans, sans-serif, Arial, Georgia, Courier New, monospace, onetsg, onetsg , Helvetica
Fonts used in onet.pl

MAIN COLORS
Main colors used in the main page

FB IMAGE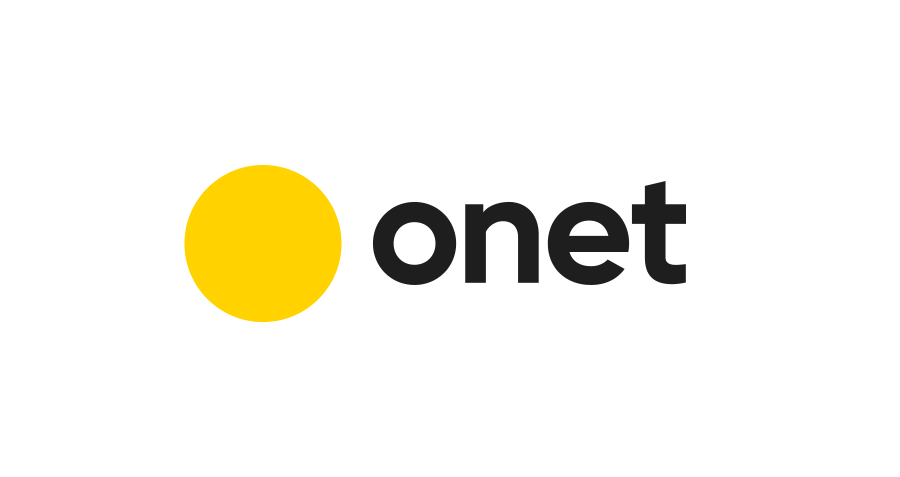 Facebook image for onet.pl

ICONS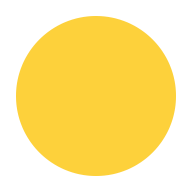 Icons that represent the website

SUPPORTED ICON SIZES
16x16, 32x32, 192x192
Icon sizes that are supported

SUPPORTED APPLE TOUCH ICON SIZES
192x192
Icon sizes that are supported (sizes)

SUPPORTED APPLE TOUCH ICONS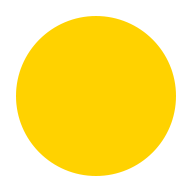 Icon sizes that are supported (for Apple devices)

MAIN WEBSITE PAGE
https://www.onet.pl/
The main destination url

CANONICAL PAGE
https://www.onet.pl
The canonical url. This is very important for search engines

MAIN INTERNAL LINKS
utm_medium=banner&utm_campaign=ikona, utm_campaign=onet-icon, utm_medium=link&utm_campaign=onet-nav, utm_medium=zakupy&utm_campaign=SG&utm_content=link1, utm_campaign=OKAZJE&utm_content=link2, utm_source=onet&
Internal links are those related to the site

MAIN EXTERNAL DOMAINS
sympatia.onet.pl, gameplanet.onet.pl, vod.pl, www.stepstone.pl, gratka.pl, poczta.onet.pl, wiadomosci.onet.pl, sport.onet.pl, businessinsider.com.pl, bialystok.onet.pl, kielce.onet.pl
External domains are domains towards onet.pl links out
Social Media Descriptions

MANIFEST
/v2/manifest.json
Manifest file declared on the main page

OG IMAGE
https://ocdn.eu/images/pulscms/OWU7MDA_/20ec3038d7c7d1637e04da3395de954d.png
OG Image metadata is important for Facebook and Social Media
Main technologies

HTTPS SUPPORT
YES
If onet.pl supports the HTTPS protocol and encryption by default

COMPRESSION SUPPORT
YES [GZIP]
If onet.pl supports the HTML compression

SSL CERTIFICATE ISSUER
GeoTrust RSA CA 2018
The issuer for the SSL certficate for HTTPS protocol

SERVER
Dreamlab Accelerator
Info about the onet.pl server

CSS INSTYLE
YES
The presence of CSS in the main HTML page
Server and Security

SERVER IP
213.180.141.140
The IP or the IPs of the server

HTTPS SUPPORT
YES
If onet.pl supports the HTTPS protocol

COMPRESSION SUPPORT
YES [GZIP]
If onet.pl supports compression

UNCOMPRESSED BYTES
861377 bytes (841.19 kb uncompressed)
The size of the uncompressed version of the HTML page

COMPRESSED BYTES
175019 bytes (170.92 kb compressed)
The size of the compressed version of the HTML page

SSL CERTIFICATE ISSUER
GeoTrust RSA CA 2018
The issuer of the SSL certificate for the HTTPS protocol

SSL CERTIFICATE COUNTRY

US
The issuer country of the SSL certificate for the HTTPS protocol

SSL CERTIFICATE NEXT EXPIRY
08-06-2021 02:00:00
When SSL certificate is going to expire

CONNECTION
keep-alive
Connection HTTP HEADER

AGE
3600, Expires=Sat, 24-Oct-2020 07:25:11 GMT,aureus-browser-cache='86eNxjWyId5uc8wMi0Lz3Jepu0DLdMYN/smweXV5HCBcitQiDunDtoFZ3RhA6NxYIXLbtEZwz52q0HX59wjb6Q+PPgyCqk39V2oCg26AzZBK0G8Sv6QDo090SON4VPNfs/cKxP22kXF75i5fp8g6jQ==', Version=1, Domain=www.onet.pl, Max-Age=3600, Expires=Sat, 24-Oct-2020 07:25:11 GMT,aureus-cache-key-onet-oferty2=-1314043481, domain=www.onet.pl, Max-Age=3600, Expires=Sat, 24-Oct-2020 07:25:11 GMT,aureus-cache-key-onet-gamesonline=-729744440, domain=www.onet.pl, Max-Age=3600, Expires=Sat, 24-Oct-2020 07:25:11 GMT,aureus-cache-key-onet-noizz=1660533013, domain=www.onet.pl, Max-Age=3600, Expires=Sat, 24-Oct-2020 07:25:11 GMT,aureus-cache-key-onet-aggregator1=-738460343, domain=www.onet.pl, Max-Age=3600, Expires=Sat, 24-Oct-2020 07:25:11 GMT,aureus-cache-key-onet-film=1747422596, domain=www.onet.pl, Max-Age=3600, Expires=Sat, 24-Oct-2020 07:25:11 GMT,aureus-cache-key-onet-inspiracje=-1381637078, domain=www.onet.pl, Max-Age=3600, Expires=Sat, 24-Oct-2020 07:25:11 GMT,aureus-cache-key-onet-biznes=1724715095, domain=www.onet.pl, Max-Age=3600, Expires=Sat, 24-Oct-2020 07:25:11 GMT,aureus-cache-key-onet-sport_gql=-170008283, domain=www.onet.pl, Max-Age=3600, Expires=Sat, 24-Oct-2020 07:25:11 GMT,aureus-cache-key-onet-technologie=1494516036, domain=www.onet.pl, Max-Age=3600, Expires=Sat, 24-Oct-2020 07:25:11 GMT,aureus-cache-key-onet-best=-432824021, domain=www.onet.pl, Max-Age=3599, Expires=Sat, 24-Oct-2020 07:25:10 GMT,aureus-cache-key-onet-paid_promo=-1700698976, domain=www.onet.pl, Max-Age=3600, Expires=Sat, 24-Oct-2020 07:25:11 GMT,aureus-cache-key-onet-oferty3=-1644313056, domain=www.onet.pl, Max-Age=3600, Expires=Sat, 24-Oct-2020 07:25:11 GMT,aureus-cache-key-onet-wiadomosci=-597335662, domain=www.onet.pl, Max-Age=3600, Expires=Sat, 24-Oct-2020 07:25:11 GMT,aureus-cache-key-onet-hplive_replacement=269340099, domain=www.onet.pl, Max-Age=3599, Expires=Sat, 24-Oct-2020 07:25:10 GMT,aureus-cache-key-onet-moto=-346568912, domain=www.onet.pl, Max-Age=3600, Expires=Sat, 24-Oct-2020 07:25:11 GMT,aureus-cache-key-onet-vod=356747073, domain=www.onet.pl, Max-Age=3600, Expires=Sat, 24-Oct-2020 07:25:11 GMT,aureus-cache-key-onet-optional=-860791990, domain=www.onet.pl, Max-Age=3600, Expires=Sat, 24-Oct-2020 07:25:11 GMT,acc_segment=24, Path=/, Max-Age=604800, Secure
Age HTTP HEADER

VARY
Accept-Encoding,user-agent
Vary HTTP HEADER

CONTENT-TYPE
text/html, charset=utf-8
Content-Type HTTP HEADER

DATE
Sat, 24 Oct 2020 06:25:12 GMT
Date HTTP HEADER

STRICT-TRANSPORT-SECURITY
max-age=0
Strict Transport Security HTTP HEADER

CACHE-CONTROL
no-cache
Cache Control HTTP HEADER

X-CONTENT-TYPE-OPTIONS
nosniff
X-CONTENT-TYPE-OPTIONSHTTP HEADER

X-XSS-PROTECTION
1, mode=block
X-XSS-PROTECTION HTTP HEADER
Basic Information

PAGE TITLE
Onet – Jesteś na bieżąco
The HTML title of the main page

DESCRIPTION
Onet: codzienne źródło informacji milionów Polaków - wiadomości z kraju i ze świata 24/7, pogoda, sport, biznes, moto, rozrywka. Bądź na bieżąco z Onet!
The HTML description of the main page

OTHER KEYWORDS
polska, ciebie, sprawdź, oferty, tylko, więcej, dla ciebie
CoolSocial advanced keyword analysis tool is able to detect and analyze every keyword on each page of a site.
Titles

H2
Udostępnij przez
H2 titles in the HTML page
Domain and Server

DOCTYPE
HTML 5.0
DOCTYPE of the HTML page

CHARSET
UTF-8
Charset of the HTML page

DETECTED LANGUAGE

Polish
Detected language

SERVER
Dreamlab Accelerator
Server details

HD X-FRAME-OPTIONS
SAMEORIGIN
X-FRAME-OPTIONS metadata
Whois Info

PROVIDER
Grupa Onet.pl SA - Anycast Services
Provider info
Mobile and HTML

VIEWPORT SUPPORT
width=1280
Vieport metadata for mobile support

ASYNC
YES
If onet.pl uses async loading of elements

HTML5 ARTICLE
YES
The presence of the HTML5 article tag

HTML5 SECTION
YES
The presence of the HTML5 section tag
Cool facts

PAGE RESPONSE TIME
506 ms
Webpage response time (first byte)

CDNS
ocdn.eu, mastt.ocdn.eu fonts.gstatic.com, gemius
If this website uses Content Delivery Networks

FORM
https://szukaj.onet.pl/wyniki.html
If this website uses HTML forms

USED CLASSES
2010
Number of HTML classes in the HTML

USED DIVS
375
Number of HTML divs in the HTML

USED SPANS
1128
Number of HTML spans in the HTML

USED IMAGES
237
Number of HTML images in the HTML

ROBOTS.TXT FILE
NO
Presence of a the Robots.txt file

ADS.TXT FILE
NO
Presence of a the Ads.txt file
Things to do in order to optimize Social Media Factor



Add a description meta tag to describe your site to social media and search engines

Add a keywords meta tag specifying which keywords are related to your site

Incorage your visitors in expressing their opinion in social media
Zdrowie w Twoich rękach - Medonet.pl
NEONET - Sklep internetowy z RTV, AGD i elektroniką
Furgonetka.pl - Porównaj oferty wielu kurierów i wyślij przesyłkę
Telefonia stacjonarna VoIP i usługi dla biznesu | FCN.pl
Audyt energetyczny — projektowana charakterystyka energetyczna, świadectwo charakterystyki energetycznej.
Wolna Polska – Wiadomości – Informacje Świat Polska